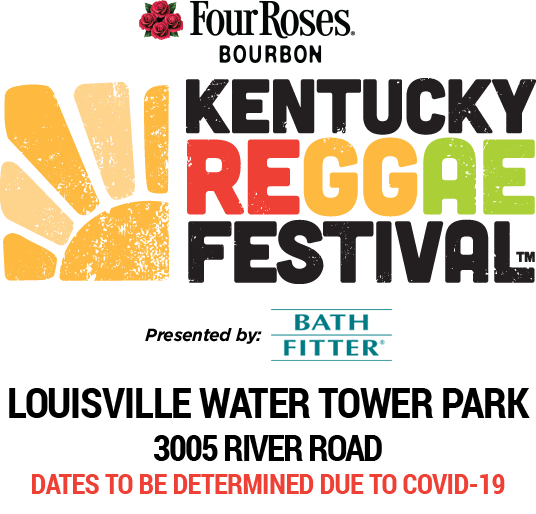 THE ISLAND VIBE COMES TO LOUISVILLE WATER TOWER PARK
The sound of steel drums. The savory smell of Caribbean-inspired food. That's just part of what makes the Four Roses Bourbon Kentucky Reggae Festival Louisville's premiere Reggae event. You'll love the authentic, delicious dishes from food vendors like A Piece of Jamaica Grill. You'll find unique treasures among the arts, crafts, jewelry, and more in the Caribbean Vendor Market. And you won't be able to stop swaying to the contagious, soul-satisfying sounds of live Reggae music.
Come and escape to the islands – without ever leaving the city.
Bands
The band lineup will be published once festival dates are confirmed.
Ticket Information
Tickets will be made available as soon as festival dates are confirmed.
Disclaimer
THE EVENT PROMOTER (BISIG IMPACT GROUP), EVENT STAFF, LOUISVILLE WATER COMPANY, CITY OF LOUISVILLE, SPONSORS, OR CONTRACTED VENDORS ARE NOT HELD LIABLE FOR INJURY, LOSS, PROPERTY DAMAGE, INCLEMENT WEATHER OR NATURAL DISASTERS ON EVENT PREMISES.