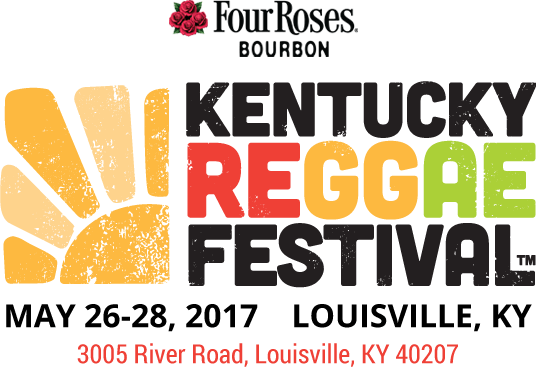 The Flavor of the Islands at the Louisville Water Tower Park
The sound of steel drums and the savory smell of Caribbean-inspired foods make this the premiere Memorial Day event for those longing for summer. Flavorful dishes from the Jamaican Association of Louisville, Caribbean Market featuring arts, crafts, jewelry, beads and more. All surrounded by the contagious and soul-satisfying sounds of live, authentic reggae music. You'll find it all at the Kentucky Reggae Festival.
Bands
WALK-UP GENERAL ADMISSION TICKET INFORMATION
Thanks to everyone who purchased passes during our online-only deal! We have closed online ticket sales for the 2016 event; General Admission tickets can be purchased at the festival.
Disclaimer
THE EVENT PROMOTER (BISIG IMPACT GROUP), EVENT STAFF, LOUISVILLE WATER COMPANY, CITY OF LOUISVILLE, SPONSORS, OR CONTRACTED VENDORS ARE NOT HELD LIABLE FOR INJURY, LOSS, PROPERTY DAMAGE, INCLEMENT WEATHER OR NATURAL DISASTERS ON EVENT PREMISES.